One of our Best Selling Security Posts, these Heavy Duty 100P-K Removable Posts are locked firmly into the ground spigot by a Padlock and supplied with 3 keys!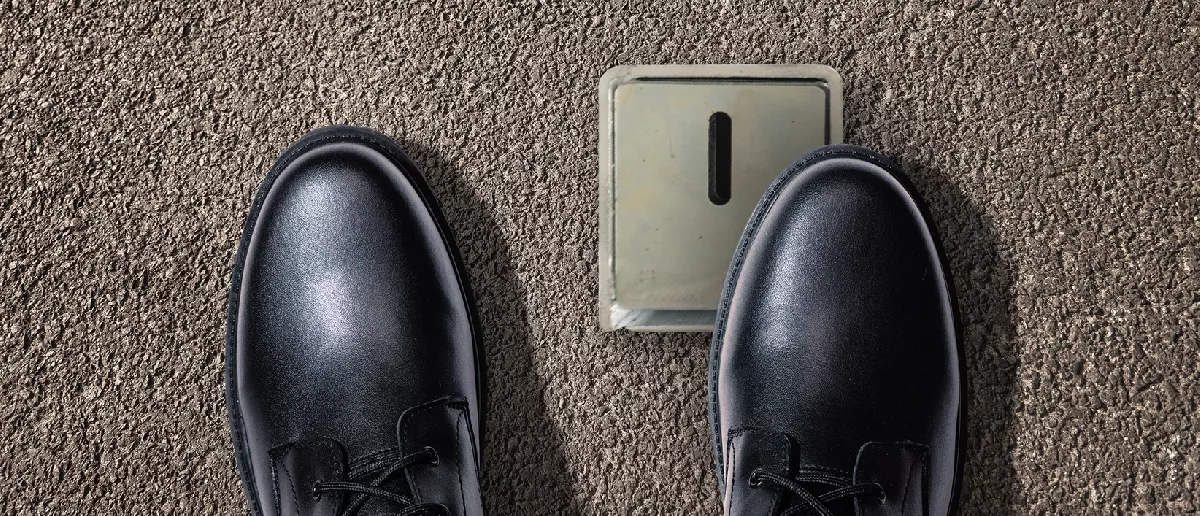 Our 100P removable post bases have been meticulously designed to be flush with the ground, when the post is removed. They offer an ideal solution for both vehicular access and pedestrian safety, by effectively eliminating potential trip hazards.


Our affordable removable 100P parking post is designed with meticulous attention to detail, it comes with a high quality premium durable yellow powder-coated finish.

Our 100Ps can also be offered in a variety of different colour options, and are also available in high-quality finishes, such as brushed stainless-steel. What sets our 100P removeable posts apart is the diverse array of colour options and finishes that we offer
The ground spigot is 200 mm deep and is fixed into the ground using a dry mix of cement, ideal for all types of applications including block paving, gravel, tarmac & concrete.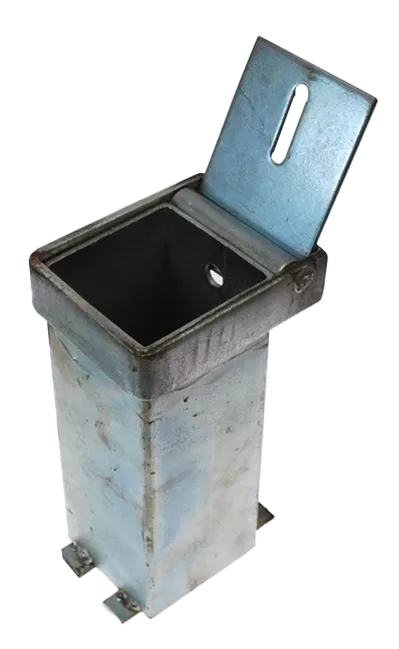 Our 100p removable posts are often used in conjunction with extended lengths of bright zinc-plated chain, plastic chain, or rope. This serves the dual purpose of not only extending the coverage area, but also enhancing visibility. By extending an area with these, you can efficiently secure a larger area easily.


No more storing your removable parking post! Unique to Ultra Secure is our additional base option. Offering you a secure storage solution for your post. They're especially convenient for installing them alongside.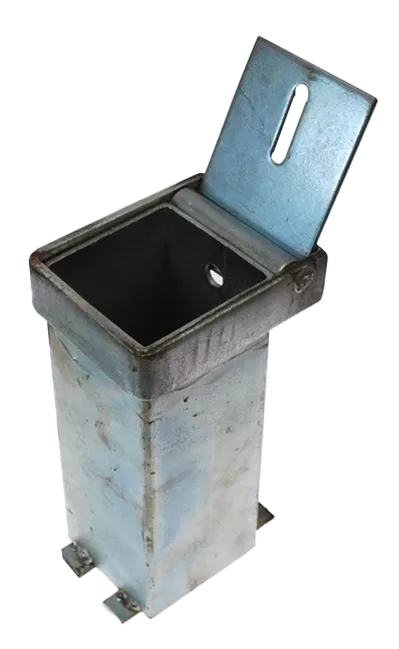 These Posts are often fitted with an optional single top mounted Chain Eyelets or a pair of Eyelets fitted on two side, ideal for use with Chain or Rope.
We can offer a No Parking, Reserved or Disabled Labels upon request (please contact us for advice).
To enhance the
visibility
of your removable posts, you can
simply add
white (
001-2420
), Orange (
001-2430
), Red (
001-2440
). 
reflectors
. This straightforward and
easy addition
makes them easier to see, and
boosts safety
, particularly in
low-light conditions
.